Hey guys, been lurking for a while now thought I'de introduce myself. I joined for the drumless tracks, and some of them are pretty awesome. I have a few videos up now, I'm not a pro by any means lol just enjoy jamming.
I have an 8peice ludwig cs custom kit and a couple cymbals. I just got 3 add on toms so I haven't really figured out how I like it set up the best but here is a few pics: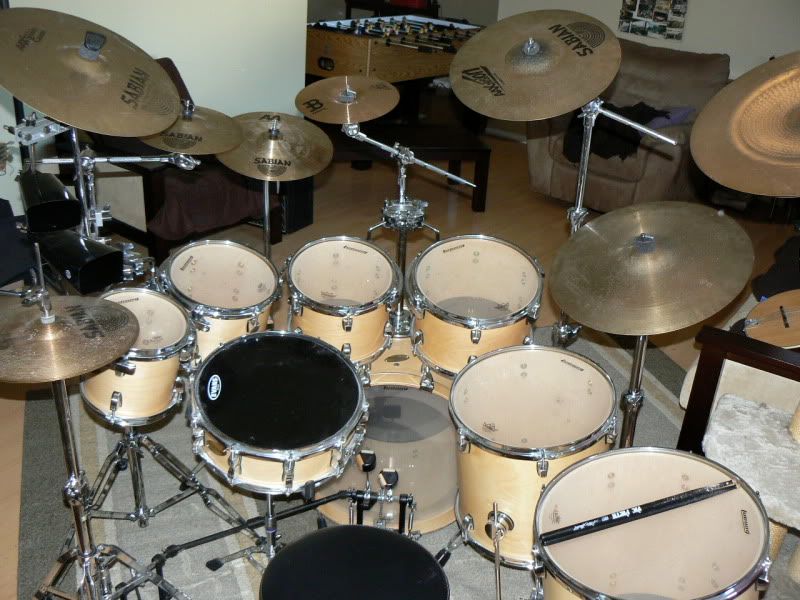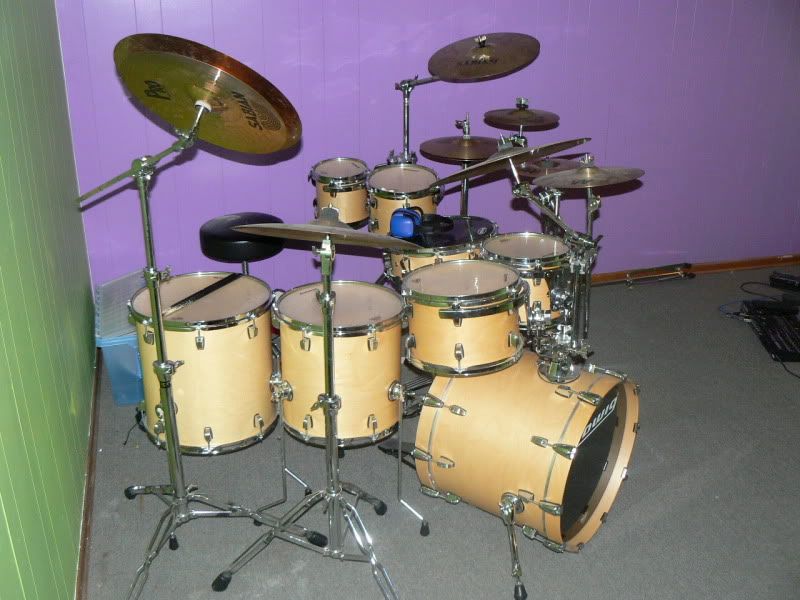 and now it looks different too I just don't have a pic haha.